Natz Ti Ha is a beautiful condominium complex only half a block from the beach and the aquamarine Caribbean waters of the Riviera Maya. Natz Ti Ha is in the town of Playa del Carmen on the Yucatan Peninsula only 30 minutes south of Cancun. Playa is known for its relaxed small-town feeling.
The name, "Natz Ti Ha," is Mayan for "Near the Water." Natz Ti Ha has 12 individual buildings each 3-stories high, with one condo on each floor, accessible by stairs, for a total of 36 beautiful units. Units have either 2 or 3 bedrooms. Roof tops are available for gatherings or other other activities and are open to all residents. Many units are available for vacation rental, and from time-to-time units may go on sale.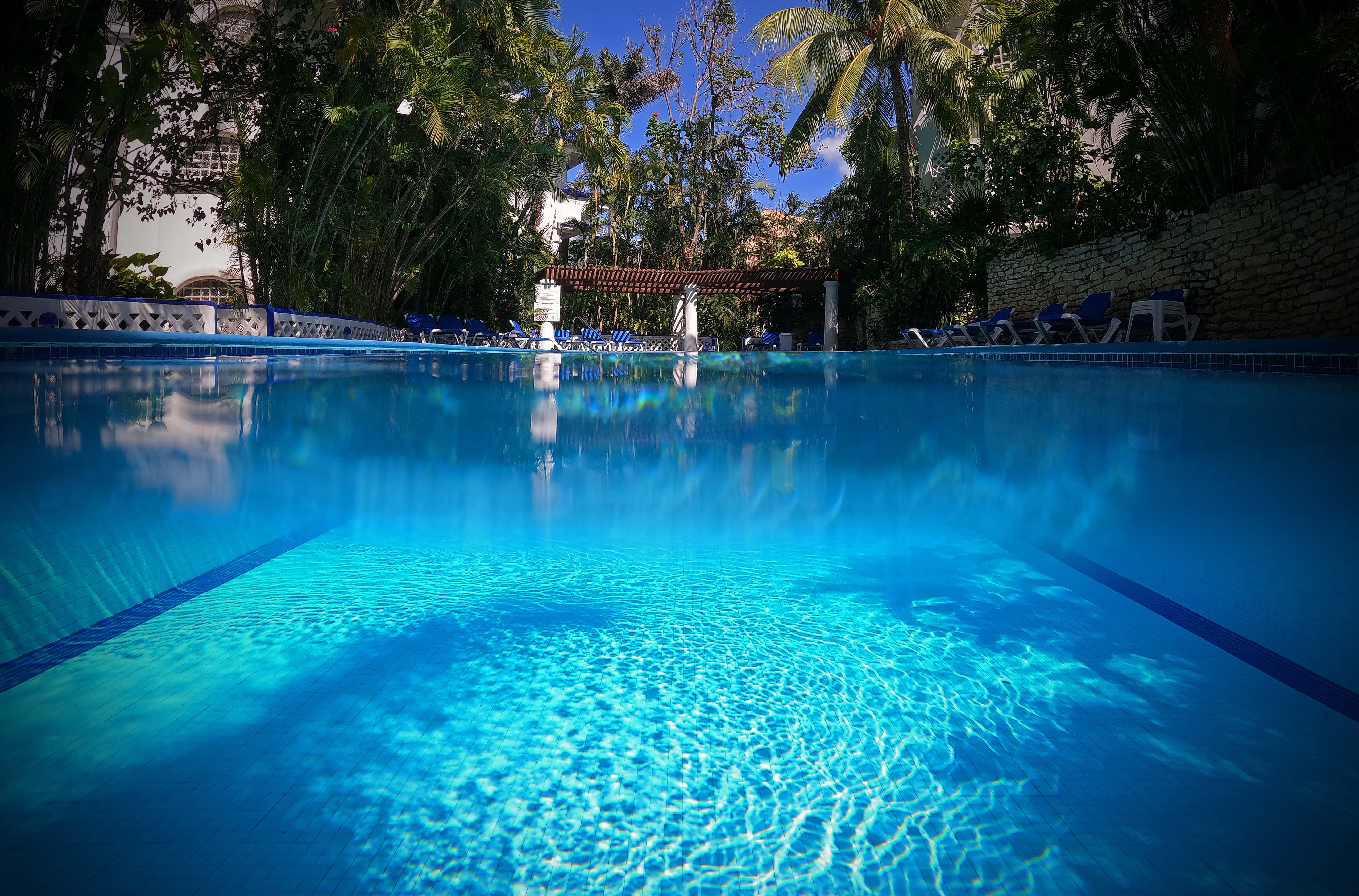 In the center of Natz Ti Ha, and visible from the windows of almost all units, is our large and beautiful blue swimming pool surrounded by gardens and palm trees. Natz Ti Ha is only two blocks from Quinta Avenida, with its wonderful shopping and dining opportunities of every variety. We are only steps from access to snorkeling and scuba opportunities on the world's second largest coral reef, truly a beautiful activity. Access to major Mayan ruins is easily available, including day trips to Tulum or Coba, or longer trips to Chichin Itza or Uxmal.